Staycation time
We go on all the time here at Camping Things about how easy it is to get away for the weekend, somewhere abroad. It's cheap, the weather is usually better, and with ultra light, portable tents being so affordable, it makes it easy to pick up your stuff, get on a plane and set up camp in Germany, France, Italy, Spain, even Scandinavia.
But what about staying closer to home? Do you really need to get way, way out into the wilderness to have a good time? We don't think so.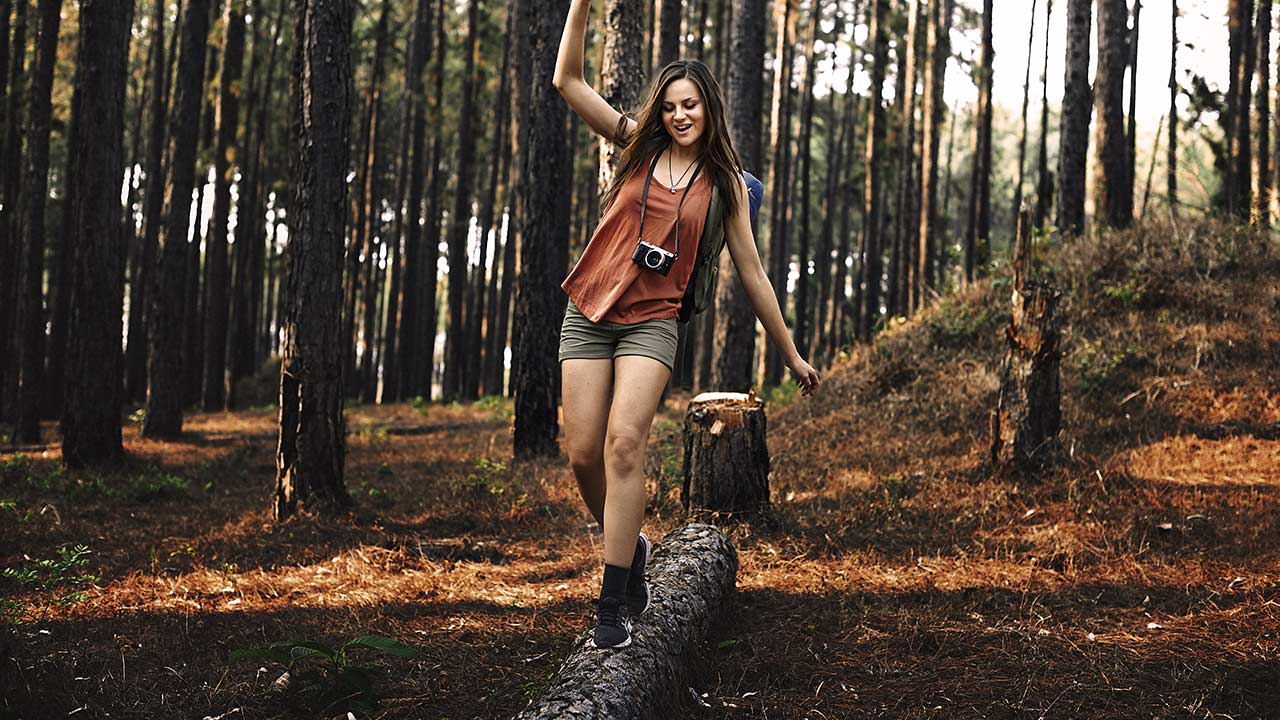 The staycation (stay at home vacation) is one of the easiest, cheapest ways to give you and your loved ones some rest and relaxation, without having to worry about passports, currency exchange, or learning another language. It's economical, and good for the economy, and if you're looking for a way to recapture the magic of adventuring as a child, then finding your own way through the woods and backcountry, could put you in touch with the little explorer you used to be. Plus, if you have your own little explorers now, then taking them on their first camping trip, knowing what you know now about how to make the experience fun and interesting for them, can be a fantastic way of introducing them to some of the finer things in life.
Most of us went camping with our parents when we were kids, right? Some of us have fonder memories of it than others do, but it stays with you, and you're always glad that you can at least say that you've tried it. Especially if you have kids, but even if you don't, getting back out into the natural world is so great for lifting your mood, recharging your batteries, and for getting the creative juices flowing. In this post, we want to talk about not just the appeal of the camping staycation, but also of camping itself. Why go camping? Why choose it over a hotel or AirBnB holiday? We'll also cover glamping (glamour-camping) for those of you who are up for something, but not quite convinced that a full on, backwoods, sleeping on the ground, building a campfire and eating beans from the can holiday is what you're really looking for.
Products from Amazon.co.uk
‹
›
What is a Staycation?
Just like any holiday, a staycation is meant to get you away from your daily routine, to give you a chance to recharge, and to enjoy the company of the people you choose to spend your time with. Essentially, a staycation is any trip you take away from home, with the intention of relaxing for a couple of days or more. Stay just a single day and it's often referred to a daycation — we could go on, too. How about holistay?
What is there to do on a staycation?
The country is your oyster here. The point of a staycation is to treat your local area, or wherever you're going, as a tourist attraction. Be a stranger close to home, and enjoy the sights and attractions you might never have considered before, just because you live so close to them.
There are loads of great forests and woodland trails all over the country — the Forestry Commission has mapped almost all of them for you, making it easy to pick one near to you, or one a little further afield, if that's what you're after. Pack a tent, some food and comfortable walking shoes, and take yourself and the kids off hiking for the day, sleeping out under the stars and returning the next day, refreshed, and with a renewed appreciation for each other.
It's not all about hiking and climbing, though. All you really need to do, is pick somewhere that seems good to you, go there, then find out what's good nearby. Local parks and sights, historic monuments and shows, whether you're in or out of the city (although we hope that you're out), you'll find plenty to do on a well-planned staycation.
Are there any risks to staycationing?
The reason we love the staycation is that you can do it on impulse, and it's cheap. You don't need to go very far from home to find some beautiful wilderness to set up camp in, but there is a caution to be heeded here, in that if you're close to home, you might be tempted to pop into work should the need arise. Similarly, if your boss knows that you're on holiday, but that you're local, or at least still in the country, they might be tempted to give you a call, because you know, you're not really on holiday, are you? You didn't even leave the country.
Likewise with the emails, you're going to be checking them all the time if you're on your regular data plan, or worse, if there's access to free WiFi. So yes, there are risks to staycationing, and it's going to require a lot more willpower on your part, to stay out of and away from the things you're on holiday to avoid.
Museums and local festivals should also be top of your list of things to do while on staycation. If you've made the effort to drive or take the train to somewhere other than your own town, if you've forgone your usual holiday to another country, then it's essential that you take advantage of everything your chosen spot has to offer.
You can make sure that you stick to your plan of 'no television and no email' by turning off your phone during the day while you're out and out doing your thing. It's incredible how much less likely you are to be constantly checking your phone, if you have to turn it on and wait for it every single time.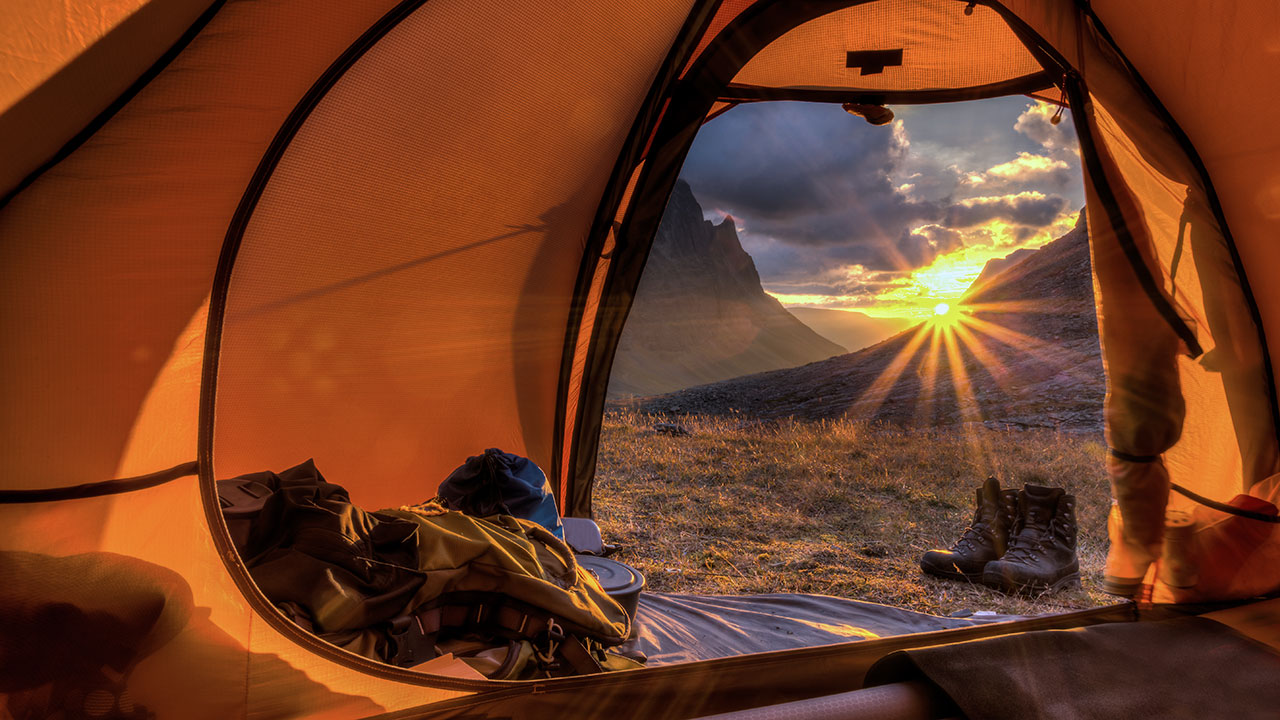 Products from Amazon.co.uk
‹
›
What about the cost of a staycation?
Consider the cost of a five day holiday to France. We've broken it down here so that you can compare the average cost of that, with what it might set you back to do the same holiday as a staycation.
Who: You're two adults with two children, 6 and 9.
When: Let's assume you're waiting for the weather to get lovely and warm, so that your staycation doesn't feel like a dreary acceptance that you have no money. So you're going in June, let's say early to mid-June.
Where: South of France is always a great shout, so let's say you're going to Nice.
How much does it cost?
Based on two adults and two children, we've calculated that your flights are going to cost around £200 for all four of you, if you book several months in advance. Not bad at all, but what about accommodation?
We're taking the AirBnB approach, and going with a conservative estimate, based on the average price of a place per night, that'll accommodate two adults with two children, you're looking at around £250.
Then there's food, and while there are supermarkets all over Nice, and plenty of outstanding restaurants, the city is not really known for its cheap street food. Add on another £200-250 for the five days you're there, and add on £100 for the baggage you're taking with you on the plane. Altogether, that five-day holiday to Nice in the south of France with your two kids, has cost you around £800. And, ok, for a family of four to visit one of Europe's finest, most beautiful areas, really isn't too bad, but what about if money is tight? You still work hard, and you still deserve a holiday, so how much can you do a staycation for?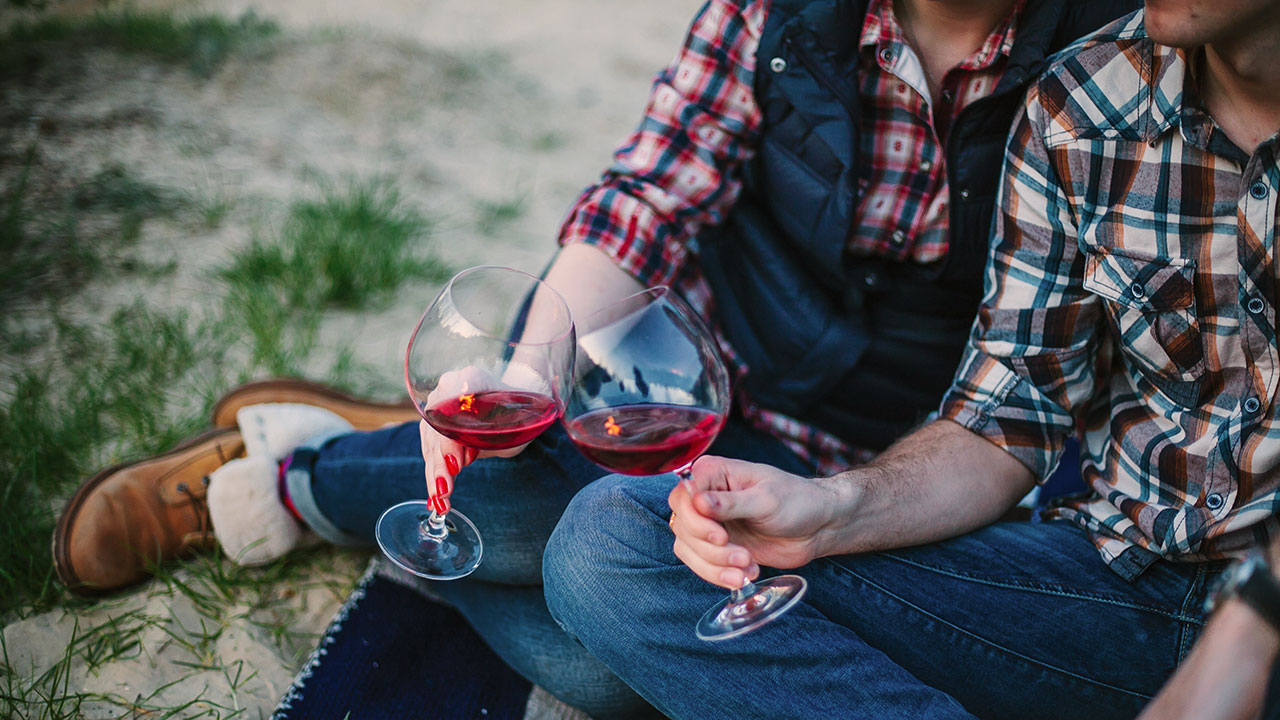 Let's take that same setup and place your family of four in Cambridge. You've got a few options of where you can go on your staycation, including out East to the Norfolk or Essex coast, or down south past London and into the South Downs. Alternatively, you could head north into the Lake District, or go all the way and head up into the Scottish Highlands. Let's take a look at the cost.
At just over 230 miles, the journey from Cambridge to the Lake District would cost approximately £30 in petrol (one way). For your accommodation, you can get a lovely bed and breakfast room for around £35-40 night, which brings the total so far to around £230. Bring plenty of food with you, and eat out a couple of nights at some of the local restaurants, and you'll spend under £100. There are no baggage charges to add on, and no flights.
Altogether, this trip is going to cost you around £360. Not bad at all, and if you're considering going further afield into Scotland, then the only difference is going to be a little higher cost on the petrol.
Take the trip up to any of these places and camp there instead of renting a room, and you'll slash the overall cost down to next to nothing.
What other options to I have? What about Glamping?
Yes, glamping, it was only a matter of time before someone had that bright idea, and while the idea might make you wince or roll your eyes, glamping probably isn't what you think. In some way it is, it's getting outdoors without having to slum it on the ground in a leaky tent, but in another way, it's a different type of experience altogether.
The many options available for glamping make it an attractive option for those who might not want to spend money on flights and hotels, or who just feel like staying closer to home. A glamping vacation is exciting, and because you're going somewhere where a certain level of luxury is expected, then the surrounding area is pretty much guaranteed to be worth looking at and exploring.
Products from Amazon.co.uk
‹
›
Some of the best glamping experiences can be had in cabins and treehouses, and trust us, staying in a purpose-built treehouse for the weekend is so much fun, once you've done it, you'll be itching to go back and try it again. There are also yurts (we'll explain) to stay in, which offer an entirely different experience in themselves.
Let's start with treehouse glamping, since that's where we're most often drawn, and with good reason. Built into the heart of some of the country's most stunning woodland, these wonderful treehouses can be as basic as they can be luxurious. Some are fitted with hot tubs for the ultimate luxury outdoor experience, but very few have WiFi access (and rightly so, we think.)
Canopy Stars has a great range of treehouses to choose from, but book way in advance, because there are scarce few treehouses, and a lot of people wanting to stay in them.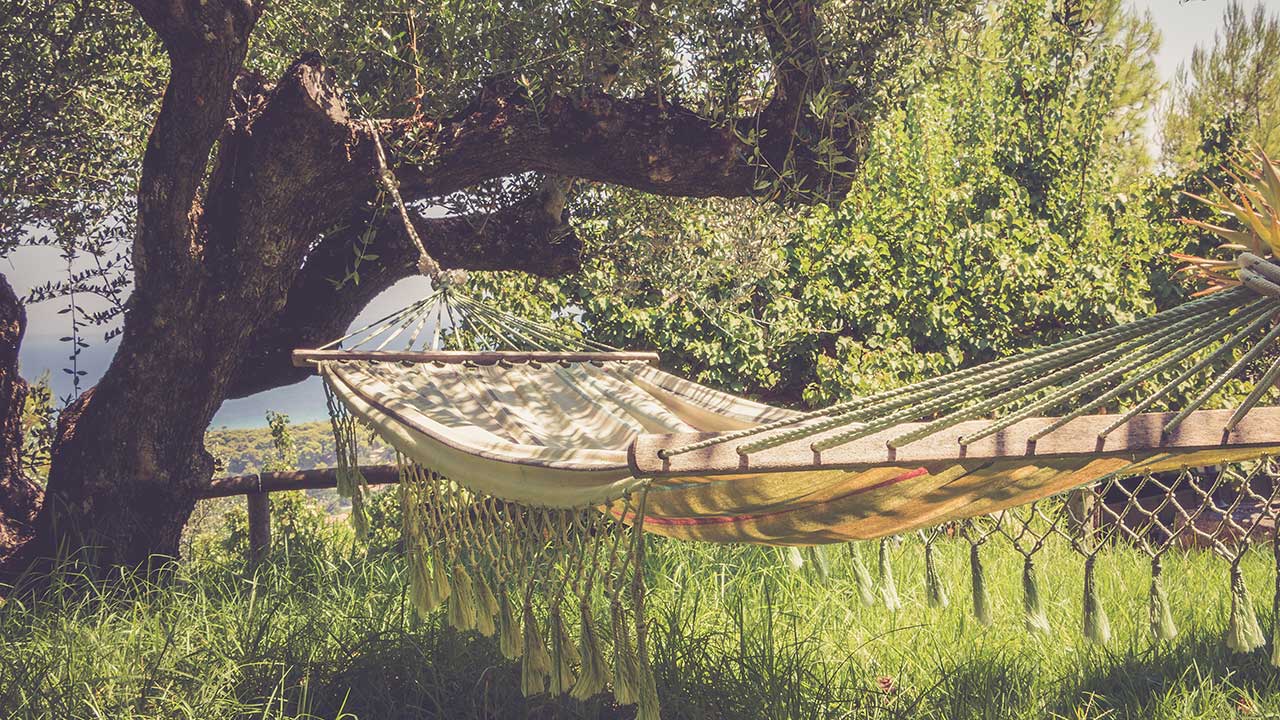 Where can you find these treehouses?
You'll find something in almost every major forest area of the UK. Best to go with a registered, reputable company, though, and not some creeper who says it's fine if you use his treehouse for the weekend, as long as you don't mind him and his buddies dropping by.
Sherwood Forest is great for treehouse glamping, as are area of the Peak District, Lakes and Wales. Naturally, you'll want to stick to the spring and summer months, when the light pouring through the forest is inviting enough to draw you out of the hot tub for a little bit of exploration.
Our best kept secret is the living-room treehouse experience in deepest Wales there really is no competition, you'll need to book a year in advance
What on Earth is a Yurt?
A traditional Mongolian Yurt is essential a large tent, usually covered with animal skins, but commonly covered with some sort of synthetic fabric if you're in the UK. They're popular with the glamping crowd because of their size, and how they offer a combination of light, airy tent, and the comforts of a regular hotel room.
Inside a standard yurt, you're likely to find a bed, some sort of fireplace, maybe a few rugs, some chairs, a sofa, and so on. Really fancy yurts will have some sort of plumbing system built into them, too, so that you can wash and do your business without having to risk the on-site toilet facilities, or the nettles in the nearby woods.
It's not permitted to start a fire inside your yurt, but most will be fitted with a stove, woodburner or some other kind of indoor cooking grill.
Staycationing and glamping are good for the economy
Aside from the cost of petrol, if you're visiting your local area, or somewhere further afield, and you're eating out at local restaurants and supporting bed and breakfast establishments, then you can staycation safe in the knowledge that you're also contributing to the UK economy by investing in the people and businesses who provide comfortable access to our most beautiful areas of natural significance.
Even if you choose to go glamping, in either a treehouse retreat or a yurt, most of the companies running these things are privately owned, most by UK residents. Support them, and have the time of your life, living out the childhood dream of staying in a treehouse for the weekend, and it really is an everybody wins kind of deal.
We're partial to the treehouse holidays, because they put you right in the thick of it, literally, and sleeping with the windows open in the middle of the forest is an experience you'll never forget. If you struggle to sleep well while you're on holiday, then a treehouse retreat is highly recommended. You'll be drifting off in no time, surrounded by the sounds of swaying trees and passing wildlife.
Products from Amazon.co.uk
‹
›
Wherever you choose to go, whether it's up north to the wild highlands of Scotland, or east to the windy coast, or maybe down south to the Olde English woods for a taste of what life was like back in the day, we're sure you'll find something to love on a staycation.
The key things to take away from this, are that you really don't need to go stray too far from home to have a truly memorable experience with the people you love. You could be doing this as early as next weekend if you get on it right now, and think about how you're going to feel during, when you're sinking into that hot tub, surrounded by friends and family. It's within your reach, and it really doesn't need to cost the earth.
If you're travelling with kids especially toddlers read this great article on essential travel tips
For more on what to take with you on your camping, wild camping or glamping staycation, take a look at our reviews sections: Camping Things picks: The best tents and get the dinner on with our review of the The best cooking sets
You may be close to home, but it's still a smart idea to take a GPS navigation device with you, especially if you're heading out to somewhere with little phone service.
Whatever you do get out more and please do share your tales and trails on our message board
Please follow and like us: