We're massive fans of wild camping at Camping Things, and think that if you really want to experience the great outdoors, then setting up camp outside of the regulated campsite grounds, underneath the stars, or way down deep in the most hidden valley is the way to go.
What is wild camping?
Most campsites are regulated to allow certain numbers of people to pitch their tents, use the amenities and so on. Somewhere along the way, though, the beauty of camping got lost in so many toilet blocks and reception desks. Wild camping takes adventure seekers back to the great outdoors, by inviting them to pitch their tents away from roads, people and reception desks.
Wild camping isn't, as the name implies, all about roughing it out in the most extreme conditions, it's simply an exercise in taking your most basic provisions and sleeping outside, off the beaten track (or at least, off-site.)
That being said, there are still rules to follow when it comes to wild camping, most of them related to not damaging the surrounding area, and to respecting other people and other people's property. We're going to run through a few of the most important guidelines for wild camping, so that you can stay safe and out of trouble, while enjoying yourself, and remaining undisturbed.
Where is wild camping allowed?
In a previous post, we mentioned that wild camping might not be strictly legal, and while it's true that in some places it's harder to do than others, what we mean, really, is that unless you do all you can to gain the permission of the landowner on whose land you wish to camp, you could find yourself in a bit of a grey area.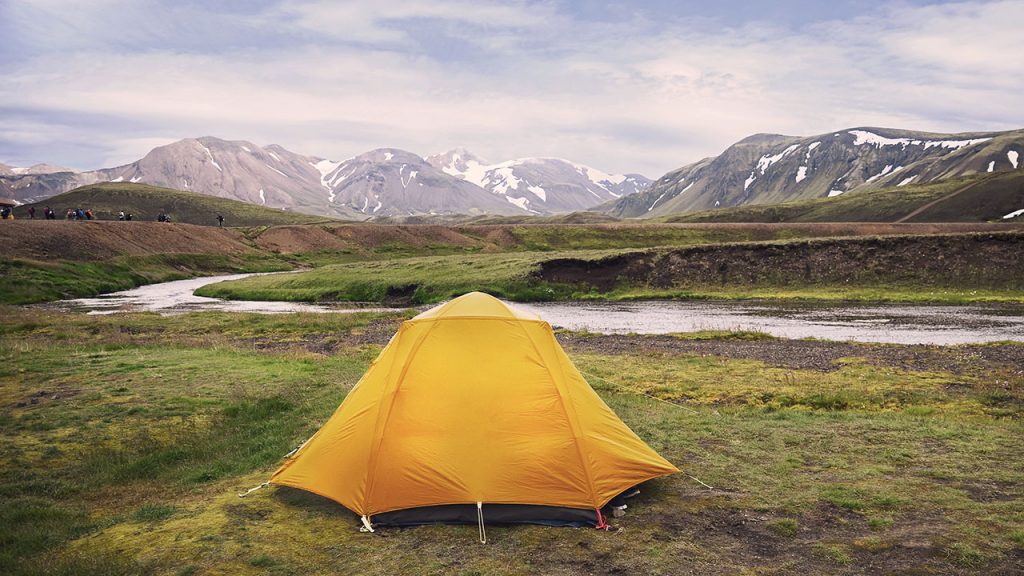 If you know that you're going to be hiking through a piece of owned land, then you should seek permission from the landowner, to make sure that it's ok for you to stay there.
If the land is not owned by anyone, then there are some very simple guidelines you should follow, to make sure that you're safe, and that you're not going to have adverse affect on the surrounding area or on the enjoyment of other campers and hikers.
Products from Amazon.co.uk
‹
›
Arrive late, leave early
This is the simplest bit of advice there is. The best way to avoid drawing attention to yourself, and to being the most considerate camper possible, is to arrive when it's dark (or just before), and leave at sunrise. Be safe and make sure you bring a torch and something to be seen with if things get out of hand. A high vis vest and some glow sticks are a good idea.
No open fires
The traditional camp fire seems like a lovely idea, but you can't go setting fire to the ground on which you're camping. It's not safe, and it's just bad manners. If you're going to be cooking or heating your campsite, then we suggest investing in a biomass burner, something like the BioLite burners featured on Camping Things is a great shout. You'll be able to burn natural fuels cleanly and the BioLite comes attached to an energy cell, for turning wood and other bio fuels into electricity for charging lights and phones.
Read our review and guide on the ideal camping stove
Leave no trace
Not burning the ground you're staying on brings us nicely to our next guideline — Leave no trace. The Leave No Trace initiative is common knowledge and practice among experienced hikers and campers, and it's pretty self-explanatory. Leave no trace of you having been there. Don't burn anything you can't burn completely or take with with you. Don't damage the surrounding ground and area, and take all rubbish and equipment with you.
In short, leave the place as you find it (better if someone else has left something behind.)
Toilet facilities
It should go without saying that toileting duties should be handled away from the tent. There's unlikely to be a plumbed-in toilet nearby if you're really wild camping, so the only option is to dig a hole to do your business.
Your hole should be as discreet as possible, and dug to around 8 inches. Cover with earth once you're done, and make sure nobody's going to walk onto it.
Food and drink
As long as you're not killing and eating protected animals or animals owned by the people whose land you're on, you're pretty much good to go. You'll probably be bringing your own food anyway, and if you're cooking, make sure that you're doing so safely, and that you're not going to start a wildfire.
Boil in the bag meals are a great idea, because they're hot, and you can use the water to make a hot drink afterwards.
Camp high
This isn't always possible, but what this bit of advice really means, is camp out of the way. If you're hiking and know that at some point you'll be stopping to set up camp, then make sure you're off the main route, so that you're not blocking the way for any hikers and campers coming along behind you.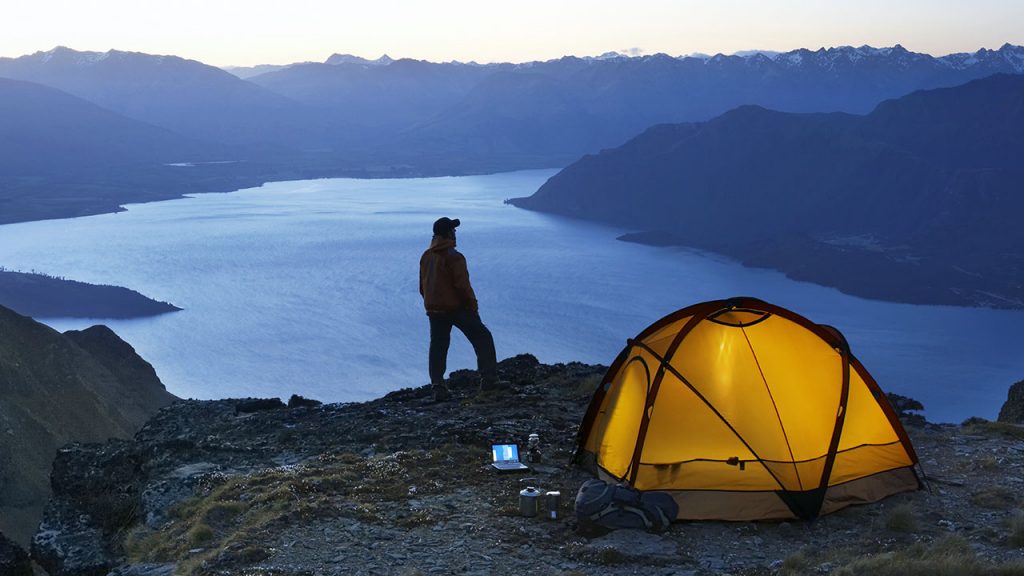 You'll also need to make sure that you're at least 100m from any roads or property borders. Check out our guide on adventure tents
Be considerate of others
This is the most important piece of wild camping advice we have. Wild camping is supposed to be enjoyable, just like hiking and getting outside is supposed to be enjoyable. If you're in other people's way, or if you're leaving the place in a mess, it's terrible for everyone and kind of counter to the whole wild camping thing.
If you're on the lookout for a more detailed introduction to wild camping, then check out our introduction to wild camping for a quick 101 guide to everything you need to know.
Look out for new posts on wild camping coming soon, where we'll be discussing the best kit to buy to make your wild camping trip the best possible. We'll be covering food, as well as equipment, burners and tents, so check back regularly, or follow us on social media.
Until then, stay safe, be considerate and above all, enjoy yourselves. Get out in the wilds of Scotland, and you might even see the Northern Lights. If you do let us know, contribute, share secret camping spots and upload pictures to our message board?
Please follow and like us: