But, have you ever thought about taking your tent and hopping on board the Eurostar, or taking a quick flight over to continental Europe? It's not all hotels and hostels, you know. Camping culture is alive and well all over Europe, and many places, thriving.
Alright, you might be thinking that camping is supposed to be cheap. And you'd be right. Camping is supposed to be cheap, and minus the price of fuel and food, if you're heading out to go camping closer to home, then your wild camping adventure is likely to be more or less free.
Products from Amazon.co.uk
‹
›
Take a minute, though, and consider Camping in Europe for your next trip. There's no reason not to, when you think that the average cost of a return flight to Spain, France, Germany or Italy is usually less than £150, if you buy in advance. Not only that, if you're not the type who typically enjoys camping, but you're starting to warm to it, then tempering your trip with some warmer weather and different scenery, could be just the thing to get you back into the groove, that'll have you pitching up at every opportunity.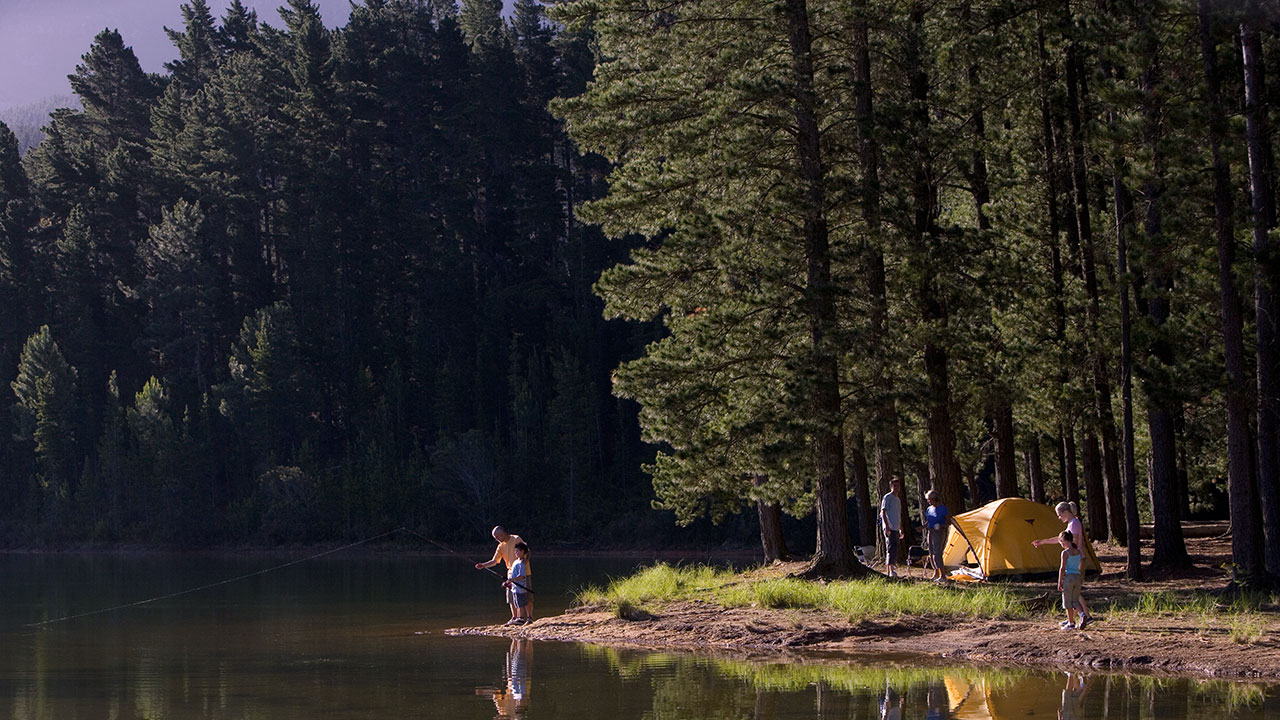 Camping in Europe
Camping in Europe is a completely different experience to camping at home, too — in a good way. Camping in the UK, beautiful as it is, can sometimes still feel a little quaint, a little antiquated. It's what you did with your parents when you were a kid, and for some of you, maybe that boredom doesn't bring back the best of memories. But now you're a grown up! Now you can do whatever you like, and if camping close to home isn't really your thing, but you're looking for a new experience, a newer, cheaper way to travel with absolute freedom, then taking your gear and heading out for one of the countries we're going to cover here, could be the way forward.
In our 101 basics guide to camping in Europe, we'll be covering four of our favourite countries for camping and wild camping away from home. We'll be looking at France, known for its stunning countryside and long walks; Germany, which comes with some surprising views and wonderful forest; Italy, with its fine weather and beautiful walks, and Spain, whose personality and charm will surprise you, if you're not familiar with the country outside of the hotel walls.
First, though, let's take a look at a few of the things you're going to need, to make sure your European camping trip is a success.
Essential Equipment For Camping in Europe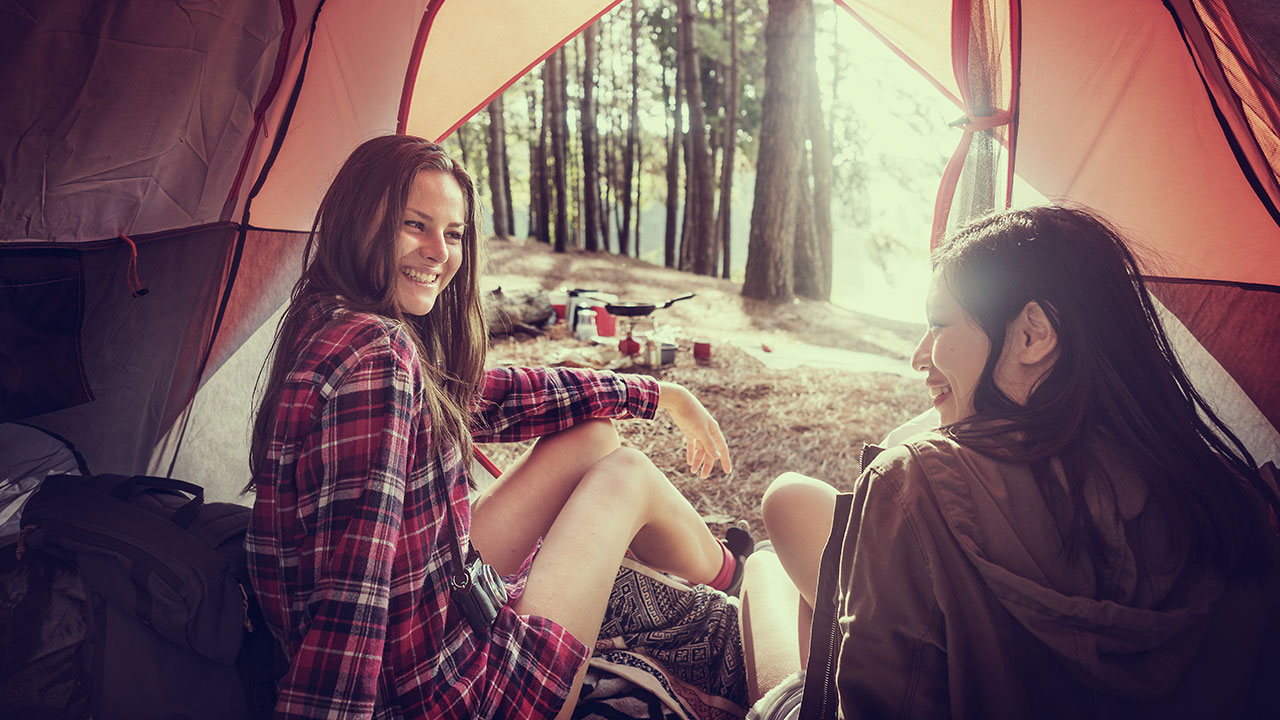 Buy a Windproof Tent
This is something that we've mentioned before in our posts focused specifically on wild camping, but it's incredibly important to have a decent tent (a windproof one) when you're heading out to go camping far away from home.
It's a lot easier when you're in the UK, if the weather turns nasty, to pack up and head home. Abroad, you're a little more committed to staying put, and while the weather away from the UK can be a little kinder, there's still potential for it to turn sour, so it's best to be prepared.
Check out our Camping Things guide to buying the best tent.
Take a Large Rucksack
You might need to pay the extra baggage fee to get your stuff over on the plane, but if you can take just one pack, with space to attach your sleeping bag, you'll be in a much more convenient space when it comes to hauling everything around, setting up and packing away at your campsite.
We've reviewed plenty of backpacks and rucksacks, and you can check out our choices here.
Get a BioLite Burner
We're absolutely in love with BioLite burners, and camping abroad presents the perfect opportunity to use one. There's no way you're getting a gas canister flown over to wherever you're going, and starting an open fire on an unfamiliar campground is likely to be looked upon very unfavourably.
With a BioLite burner, all you're taking is a container — albeit one with a totally cool wood-to-electricity charging cell on the side. You'll fill it with biomass fuels such as leaves, wood and grass once you're there. Eco friendly and safe.
Check out Camping Things reviews of the best BioLite burners here.
Invest in a GPS Guidance Device
If you're staying at a designated camping site, then having a GPS navigation device probably isn't entirely necessary, but, if you're wild camping in Europe, or you're going to be hiking a fair amount, then knowing where you're going, where the best spots are, and how to get back to your tent safely, should be top of your list of priorities. This goes for camping anywhere, but its especially true if you're taking the tent and the crew on the road in another country.
We're partial to a high-end navigation device, one that'll always be up to date, and which can stand up to the often rough and tumble nature of wild camping. Check out our picks of the best GPS and navigation devices on the Camping Things site.
We'll get into a few of our top tips for camping outside of the UK very soon, but for now, let's take a look at some of the best places to visit in our chosen countries — France, Germany, Italy and Spain.
FRANCE: Rural Beauty to the Sunny Med
The closest neighbour on our list, France might surprise you with how varied it is when it comes to camping options. It's a pretty big country, and if you're looking for somewhere to pitch up among the meadows and countryside, then the heart of France is going to be ideal for you and your family or friends.
Alternatively, if what you're after is sunshine, sea and somewhere to lay your beach towel, then the South of France, with access to the beautiful Mediterranean Sea is where you need to be heading.
Products from Amazon.co.uk
‹
›
One of the coolest things about camping in France, as with any of the choices on our list, is the journey itself. Driving through France to reach your campsite is going to be an experience to remember, one packed with so much gorgeous scenery, you'll be spoilt for choice about where you should finally stop and pitch up.
Where to camp in France
NORTH
If your preference is to stay closer to the UK because you're not feeling like driving too far, then the north of France has some fantastic spots to pitch up. L'Anse du Brick is one of the most northerly campsites in France, and sits right on the water's edge. Check out Bel Sito a little further down the coast, and you'll be on the mainland, situated midway between the islands of Guernsey and Jersey.
Journey a little further down, still in the far north of France and inland a little, and you'll find the Chateau de Martragny, which is a lovely — if a little fancy for the wild camper's taste — place to spend a few days.
Move over to the other side of France, closer to Belgium, and you'll find Etangs du Moulin, a wonderfully entertaining taste of the old west in rural France.
CAPITAL
Indigo Paris Bois Boulogne is the place to go if you're flying into the capital and don't feel like straying too far. This popular site is great for campers of all ages and experiences, although if you're looking for a wild camping adventure, you're not going to find it here.
Huttopia Rambouillet in Versailles is a forest site that welcomes families, caravans and wild campers, and while it's close to the capital, it certainly feels like you're out and away from the stress of modern life. Also on the border between Versailles and the capital is Huttopia Versailles. A similar setup to the one we've just mentioned, only a little closer to Paris.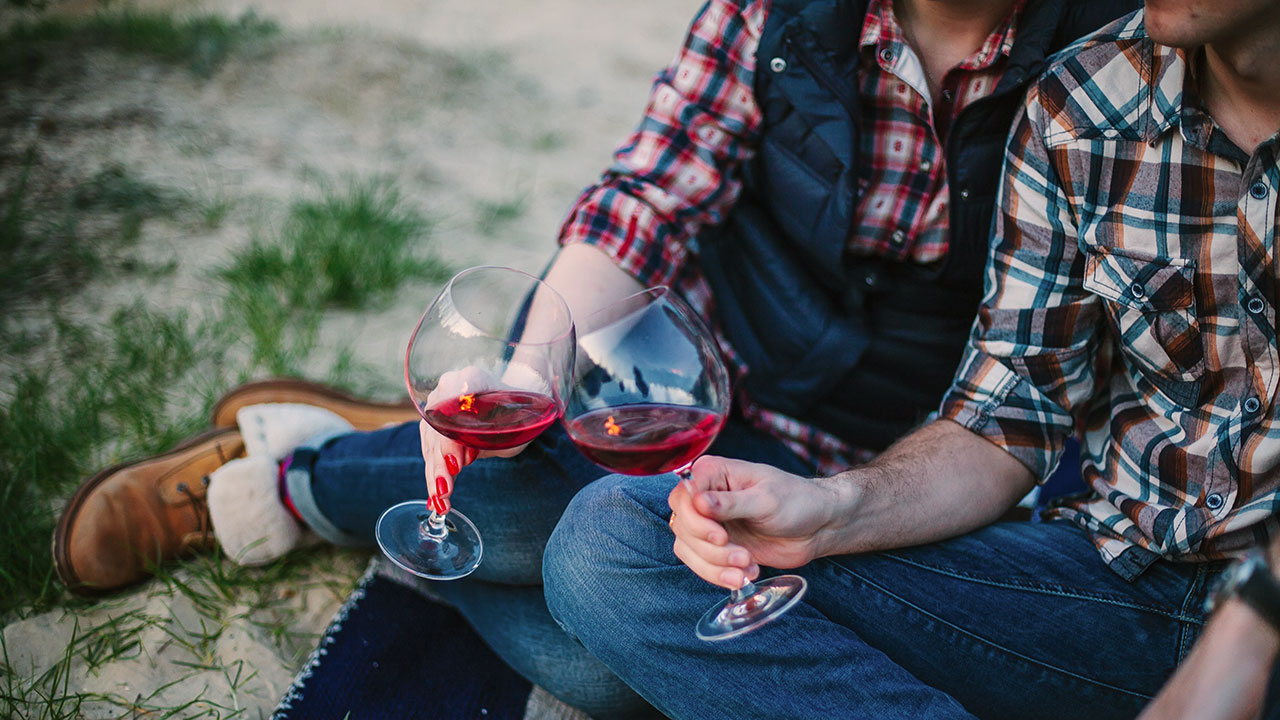 CENTRAL
Taking things a little further south, you might find yourself pitching up in La Foret du Morvan, a spellbinding forest campsite that's wonderful for families. In the middle of the nowhere, pretty much right bang in the middle of the country, there's Domaine La Mathoniere, which is nothing short of an idyllic getaway for campers looking for some peace and quiet.
Head over to the west coast and you'll find Le Verger, which is a perfect little spot for a quiet getaway with the family. Nothing too fancy here, just a lovely, nature-friendly space to pitch your tent.
SOUTH
Now we're starting to talk about some seriously warm weather, and if you're into wild camping, then the south is a great place to go exploring. Let's start all the way down on the Spanish border at Mas de la Fargassa, a sultry, sun-baked campsite that doesn't care whether you're pitching a tent, or sleeping in a caravan, as long as you're chill about it.
Moving up the coast, check out Brec in the maritime French alps. Stunning scenery, and a lakeside beach. Last but not least, moving back up a little, we've got to mention Les Olivettes, a great place to relax, right on the edge of a national park.
SPAIN: Coastal Camping and Lots of Sun
Now, we're going stick to the coast for much of our little tour of Spain, because honestly, while there's plenty to do and see if you're a wild camper trekking through the middle of the country, we think that the most restorative experiences are to be had, relaxing along the sunny Spanish coastline.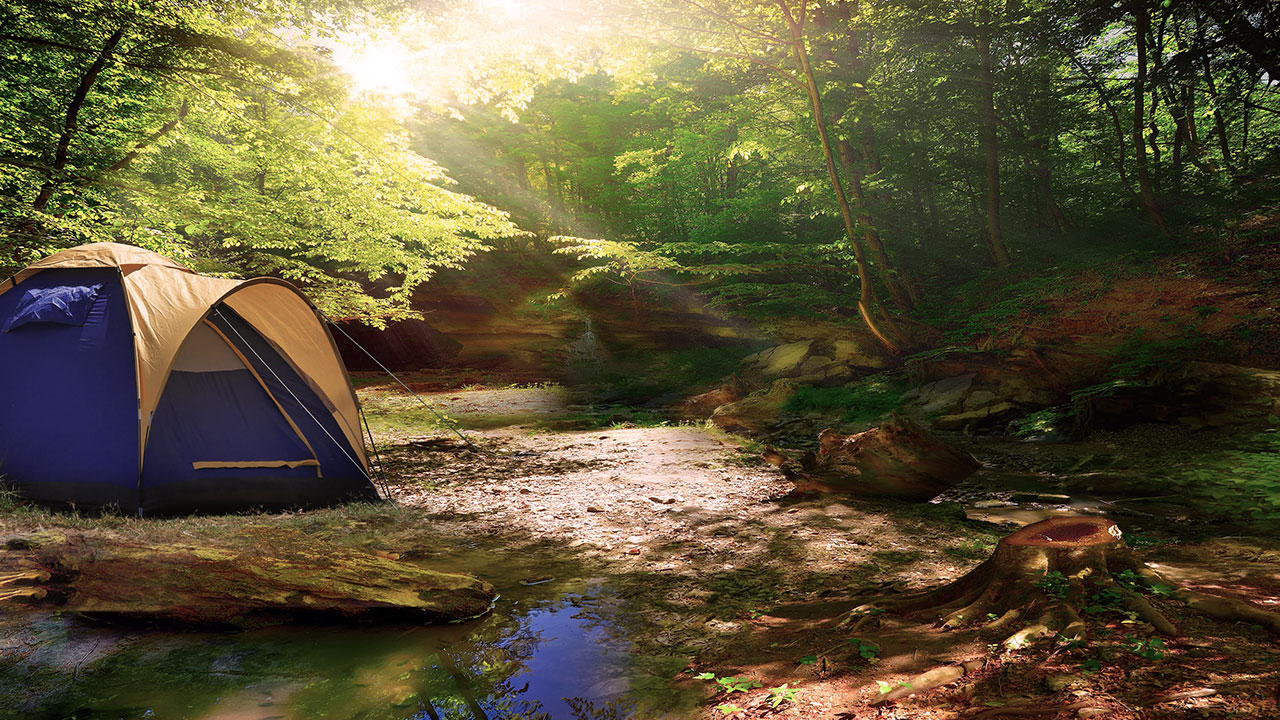 NORTH
If the north of Spain is where your heart is leading you, then there's plenty to see and do around some of the country's greenest areas. The forests around Bilbao are lovely, and over to the coast at Islas Cies, you'll find a remote getaway that does not cater for cars or campervans. Perfect if you're into wild camping.
At Playa de Tauran, you'll get clifftop views of the Bay of Biscay, and enough remoteness to finally hear yourself think for a change.
EAST
Head on over to the east coast around Barcelona, and you'll run into Cala Llevado if you go up just a touch. This great coastal camping spot is a cool place to set up camp, and you'll be spoilt for choice when it comes to beaches.
There are other campsites dotted around the east coastline of Spain, including a few that are bit more inland, but if you're happy to pitch up outside of a designated camping area, then that entire coastline is really up for grabs, as long as you're sensible.
Products from Amazon.co.uk
‹
›
SOUTH
Down south near to the Sierra Nevada national park, you'll find a good few official camping sites, which are perfectly legitimate places to set up. If, however, you'd prefer to go it alone, then pitching up among the trees is another way to go.
Head down, all the way down Gibraltar, and if you look hard enough, you'll find somewhere remote enough to pitch up your tent.
ITALY: Mountains and Sunshine
Wherever you decide to pitch up in Italy, you're more or less assured a great view and some fabulous weather. Packing up the car and driving down there through France is one option, if you're up for the ultimate road trip, but flights are just as cheap, and once you're there, if you've followed our advice and taken a large rucksack, you're free to roam and enjoy what the boot has to offer.
Italy is one of the best on our list for wild camping, and if you're willing to do a little bit of exploring, then finding your own remote little piece of the country really isn't too hard. If, on the other hand, you're looking for some inspiration on where to go, check out these picks.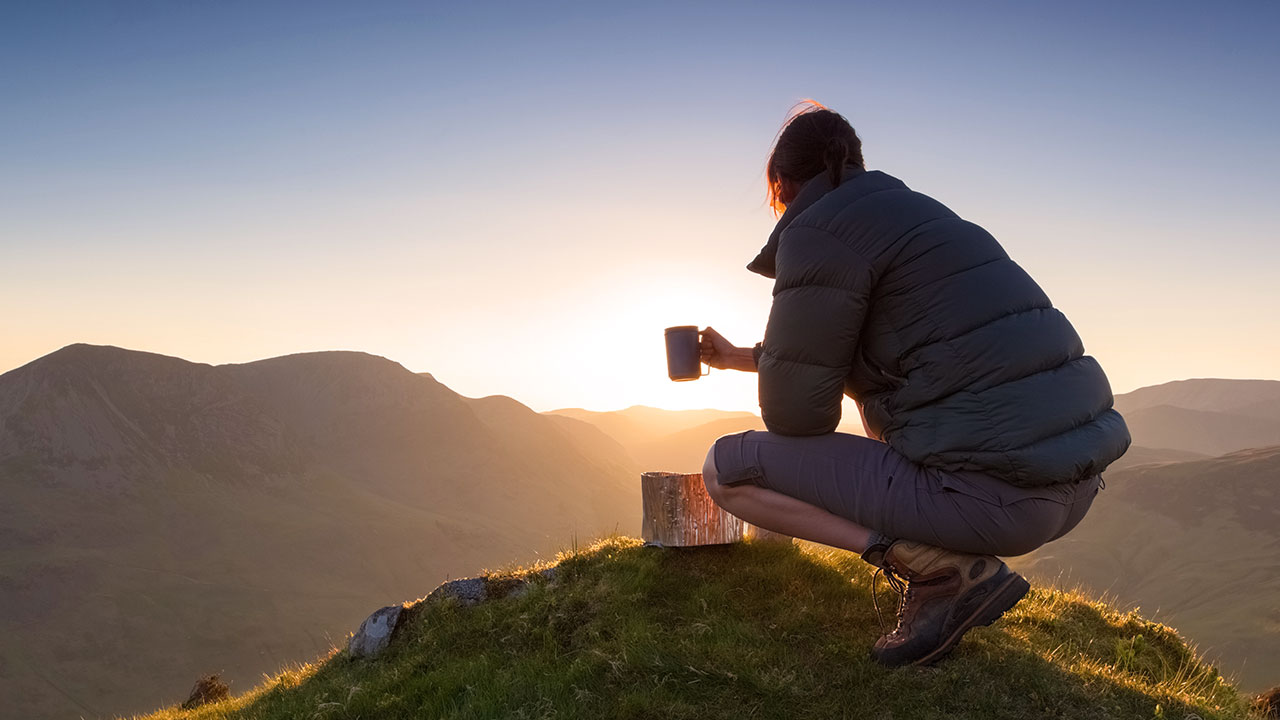 NORTH
Right on the border with Switzerland, you'll find Lo Stambecco, which ticks all the boxes for trees, views, clean air and quietness. Seiser Alm is the campsite for wild campers planning on doing some trekking around the Dolomites. You might run into a few other adventurers along the way, but that's all part of the fun.
At San Biagio you'll be settled on the edge of Lake Gada, and the smallness of the place is just what the doctor ordered, if getting away from it all is your goal.
Products from Amazon.co.uk
‹
›
CENTRAL
Discover parts of Tuscany the tourists don't know about at Madonna di Pogi in central Italy. Not far from Provence, this is wine country, and the pace of life here is something to be savoured, we feel.
If you're up for some island camping, then Stella Mare is a great option. Uneven cliffs and spectacular views await on this tiny island off the west coast.
For the wild campers, central Italy is there for the taking. Head out into the national parks east of Foligno and let your wild side take over.
SOUTH
There are some wonderful national parks around Naples for you to explore, and pitching up a tent for wild camping is generally encouraged, as long as you're sensible and respectful. Go all the way, way down south, though, to the area around Taranto, and you'll be far out of the way, that the only thing left to do will be to sit back and enjoy the views.
GERMANY: Traditional Camping and Forest Views
In many ways, the camping in Germany is a lot like it is in the UK. Plenty of open space, lots of greenery and a sense of tradition run through the atmosphere here. What makes Germany different, is its awesome range of forests, valleys and rivers. Sure, we have those, too, but there's something about hiking through the German woods that ignites a little bit of a different spark somewhere deep inside the adventurer's soul. Maybe you'll stumble across some magical little cave, or a tree with a family of elves living in it. Probably not, but you should still get out there.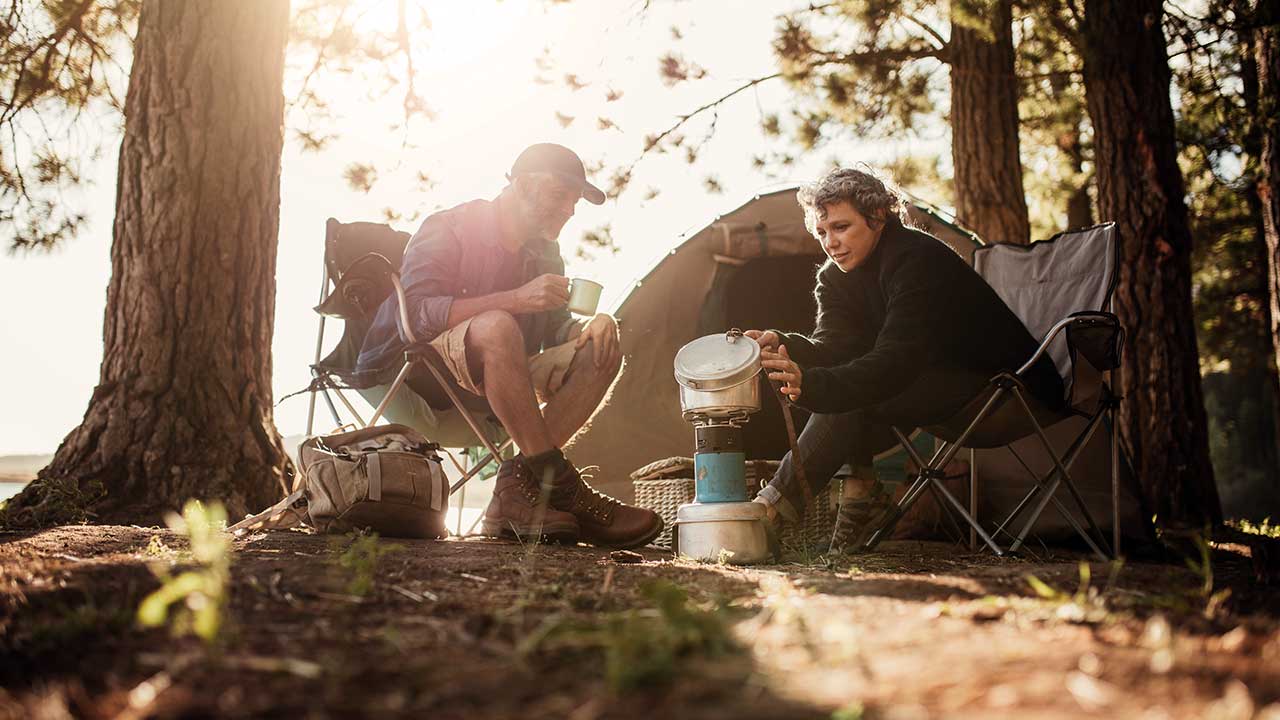 NORTH
Germany is a big old country, and finding your way around can be a bit daunting if you're new to camping abroad. Wild camping is very possible if you know where to look, and the areas outside the major cities, like south of Hamburg and Luneburg are a great place to start.
Uhlenkoper is a wonderful ,eco-friendly campsite outside of Luneburg, with great access to the Luneburger Heidi region. Head up further towards Prorow and Zingst, and you'll find plenty of opportunities for wild camping.
Down a bit more, and you'll come towards Bergen, where the camping is good if you're looking for somewhere a little more off the grid. It's popular enough to be accessible and safe, but you'll have plenty of room to yourself, too.
Products from Amazon.co.uk
‹
›
SOUTH
The south of Germany is arguably better for camping, with a few more official options when it comes to regulated campsites. Check out Mullerwiese on the doorstep of Germany's black forest for a real taste of something totally charming. Head down a little further towards Freiburg and you'll come across Hirzberg Camping, a quaint and traditional camping ground that offers good, honest outdoors and clean air.
Finally, across the other side, take your tent and pitch up somewhere in the Bavarian Forest on the border with the Czech Republic. Not much we can tell you about this area of the world that can't be bested with a simple Google Image search. Perfection.
Camping in Europe is a safe, fun and exciting way to explore the world a little further away from home. Our advice for getting there, is to keep it as simple as possible. Follow these tips, and you'll be well on your way to a really memorable time.
Book flights early — The earlier you book, the cheaper it'll be.
Land at a major city — You probably will anyway.
Hire a car — and drive as close as you can to where you're planning to stay.
If driving, don't go alone.
Never go alone anyway.
Make sure your equipment is up to the job.
Learn some helpful phrases and greetings in the native language.
Leave no trace.
Enjoy yourself.
Look out for more in this series on camping in Europe, and if you'd like to get into some wild camping, then check out the rest of the Camping Things message board for inspiration, safety tips and advice on the best kind equipment to buy and pack, to keep yourself safe, warm and dry.
Please follow and like us: