It seems simple enough — head out on your hike, and when you get tired, pitch the tent. But there are certain rules and guidelines to follow when wild camping, and those we've covered elsewhere on the Camping Things blog. Getting the most out of your wild camping trip, and making sure you don't get into trouble, requires that you spend a bit of time researching the best and most beautiful UK wild camping sites.
Fortunately, we've done a lot of the leg work for you, so all you've got to do is choose where you'd like to set up camp, and what you'd like to bring along for dinner.
A word on wild camping
Wild camping is the funner, more real alternative to traditional, regulated campsite camping. It involves pitching your tent in the actual great outdoors (up a mountainside or in a valley), with none of the amenities usually afforded to those camping out of the back of the car.
Here are a few of our favourite wild camping spots, mixed in with a few we've gathered from some very reliable sources and friends of Camping Things.
Dartmoor
This is one of our favourite UK wild camping sites and one of the only places in Great Britain to legally recognise wild camping. In many other places, wild camping isn't strictly illegal, but it can be frowned upon for safety reasons, or for trespassing reasons etc.
The stunning natural scenery around Dartmoor make it the perfect place to explore, pitch and relax. The open, natural space around Dartmoor does come with a certain risk, however, in the form of the army firing test grounds. If you are going to be hiking around the area, heed the warning signs, and stay away from anywhere you're not supposed to be.
The Lake District
A popular destination for walkers, cyclists and nature lovers from all around the country, if you can find the right spot, the Lake District is a beautiful place for wild camping. You'll need to be careful about where you set up, so as not to upset your fellow adventurers, and make sure you're not on anyone's property.
Forest walks are particularly lovely, and if you're willing to take it off the beaten track, then pitching your tent up one of the Lake District's fine mountains is a great way to experience the area and wild camping.
The Hebrides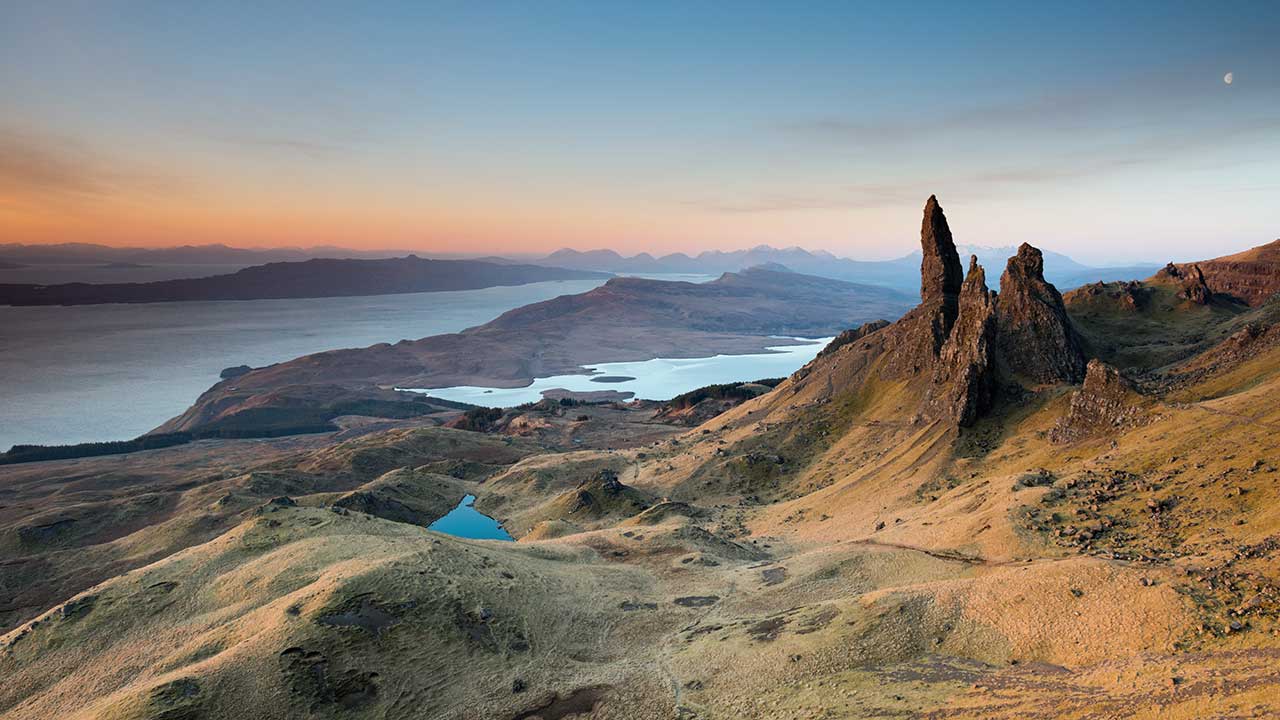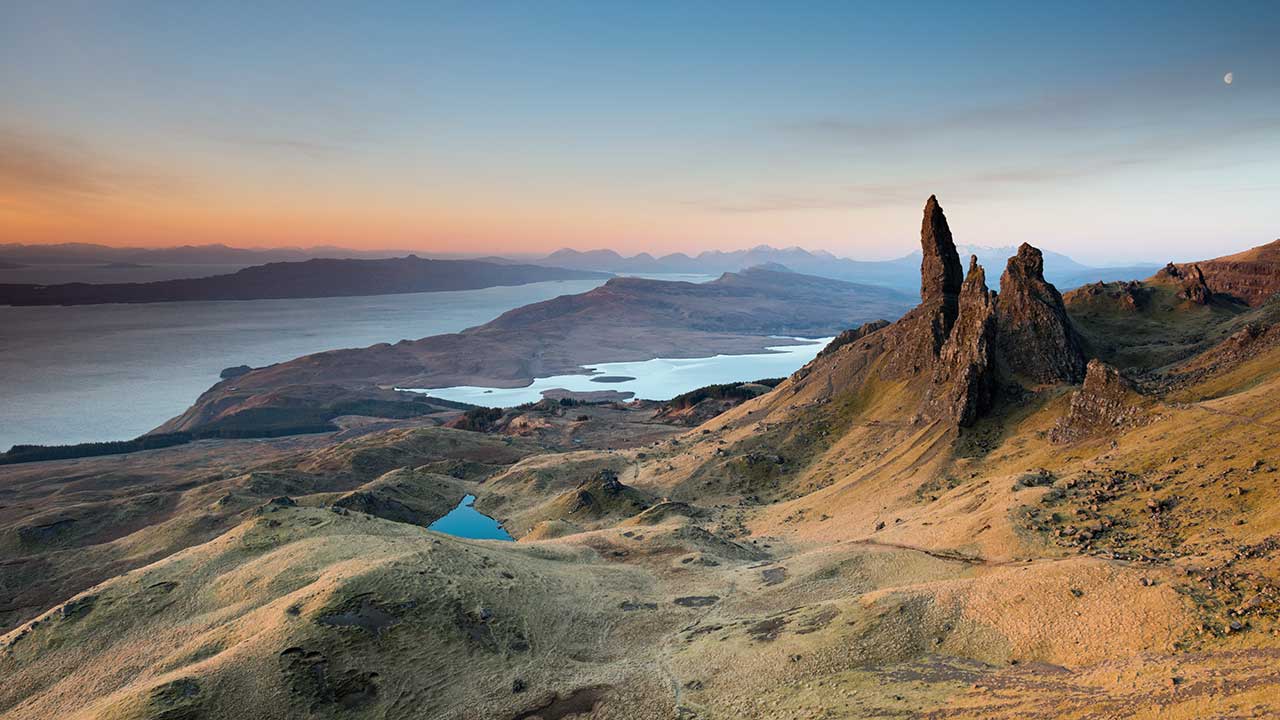 Head up Scotland and take in the fresh air north of the border. The Hebrides, along with the Eastern shores of Loch Lomond are stunning places to set up camp. If you are going to venture all the way out to the Hebrides, then be careful, because there's not much there in the way of comforts and safety. Best left for experienced hikers and wild campers, that one, but if you're up for it, the rewards can be outstanding in terms of view and how small the place makes you feel.
Other places in Scotland worth a look include any of the country's fine glens, and the Falls of Falloch.
For Wales, check out the Clun Gwyn waterfalls near Ystradfellte.
UK Wild Camping Sites
There's a pub close by, but don't think for a minute that this part of the Lake District is a tourist trap. There are no official pitching points here, but you can set up camp as long as you're responsible, and then you're free to enjoy the scenery.
Sufficiently wild and out of the way, Blackberry Wood is a haven for wild campers. It remains as one of the few places in Britain that still give you a feeling of the good old days. Highly recommended for a peaceful wild camping trip. One of a few family UK wild camping sites we'd recommend.
While not technically wild camping, Back of Beyond is sufficiently open and tranquil enough to give you the feeling of being out in the wild. It's a regulated site with a difference. Owner operated, only 80 pitches are allowed over the entire area, and there's plenty of room for everyone.
With enough space to guarantee privacy even when there are other people around, you'll be pinching yourself once you set foot in this, one of Scotland's most unbelievably beautiful areas. White sands and clear blue water meet, to give the impression of a hidden beach right out of your favourite book.
Flanked on either side by the slopes of Liathach, Torridon is a campsite, but it's so remote and so responsibly camped on, that you get the sense of being isolated in the best possible way. All that, plus you get the luxury of being able to use the nearby toilets and showers. A great option for those of you in search of a semi-wild camping trip experience.
With breathtaking views and enough terrain to keep you busy for far longer than you could walk, this lovely area of North Wales cries out for wild campers. Plus, if you feel like tackling Snowdonia, it's close enough to pack up your stuff and head out for the hike of a lifetime.
It may be a campsite and not technically wild camping in the sense that we've been talking about it, but with access to the most southerly point on the British mainland, who are you to complain?
Another one which feels sufficiently remote, while still retaining one or two things which might come in handy, like the nearby shop selling locally produced organic goods. Welsummer Camping's offering is sympathetic to both the wild camper, and the almost-wild camper on the lookout for something in between.
Why is so hard to find good remote camping sites? The truth is, it's not. They're everywhere. Part of the fun is finding them yourself. We've laid out a few where you can go to try out wild camping, and they are great choices, places where you'll be left in peace and quiet, but where you probably won't end up needing a rescue party unless something does go drastically wrong.
Our best advice for wild campers to be, is to get out there and find the spots yourself. They're there for the taking, just remember to be responsible about it, ok?
Please share your UK wild camping sites on our message board.
Please follow and like us: